13 August 2014
Right to film law gives Hartlepool Mail an early video boost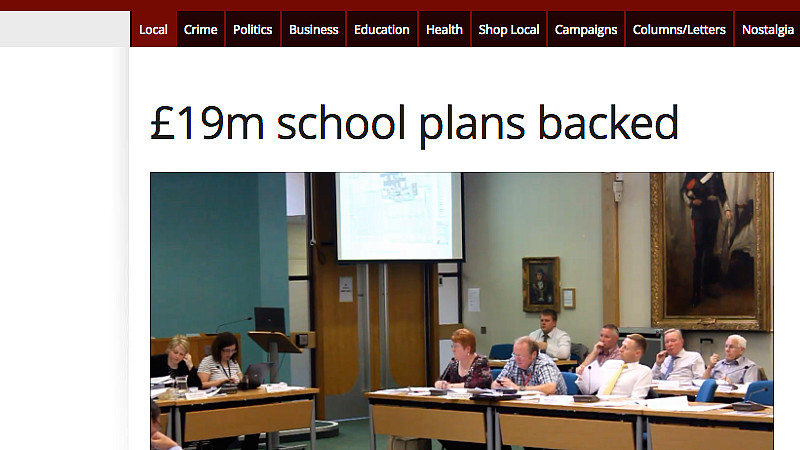 The Hartlepool Mail has taken advantage of the new law allowing the filming of council meetings - and have discovered that the video attracted more than 3,000 views from readers in its first few days.
As we reported last week, the long-awaited Local Audit and Accountability Act 2014 was introduced by local government secretary Eric Pickles and means that journalists, bloggers and interested members of the public can film local decision making.
The Mail lost no time in exercising their rights and had someone down at a planning committee meeting on Thursday where councillors were debating development for 2,000 new homes which would potentially bring £39m worth of investment to the area. See the video here.
A spokesman for the title's news organisation, Johnston Press, said its titles in the North East have embraced the opportunity to extend council coverage for readers by tweeting and videoing meetings.
And in Leeds, Jeremy Clifford, Chairman of the editorial board at Johnston Press and editor of The Yorkshire Post and Yorkshire Evening Post, said: "Councils are under pressure to demonstrate their relevance as seen with the poor turnouts at this year's local elections. Social media and video are an important method of communicating with an audience they need to engage with."
The new rules have followed campaigns in many areas from local bloggers and independent publishers. In Leeds, the three city journalism schools and a local blog worked together to lobby the city council.
One such, the Salford Star immediately started recruiting for filmmakers, promising to start 'a new YouTube channel called Salford Council Inaction, in tribute to the old and esteemed Granada TV production World In Action.'
It's not yet known whether many of the north's other newspaper titles will be following suite to increase their video coverage of town hall business. Trinity Mirror declined to comment on whether it had plans in this area when we contacted them earlier this week.