21 July 2014
Salford's Mi expands and repositions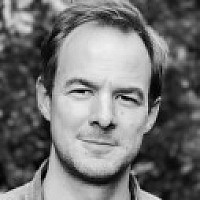 Salford-based Mi has repositioned as Mi Makers & Innovators and made a raft of new appointments.
In the wake of securing recent new business BBC Knowledge & Learning, Sony, Radio 1 and Chillingo, the studio has added four new production and account management staff and made a promotion.
Marc Desperez joins as lead coder from Skyrock Games Ltd in Finland, Mark Cooper moves from Cambridge-based Magic Solver to become unity coder, Nicolas Millot joins from Playground Games to be lead texture artist and Nikki Beaumont is the company's new studio manager.
Studio director Katie Day, who has been with Mi for two years, will now manage all client services.
MD Anthony Hartley-Denton said: "Our repositioning and these key hires now allows us to focus on our key strategic objective of being renowned for making and innovating.
"We are definitely not an agency, we are makers and innovators first and foremost and it's very important to us that our core disciplines are handled in house."
Mi's current work include an "epic" interactive World War One centenary project from BBC Knowledge & Learning.