03 July 2014
Milky Tea uses Kickstarter to develop Coffin Dodgers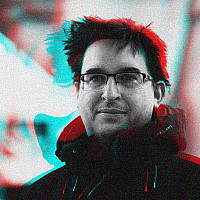 Milky Tea in Liverpool is turning to Kickstarter to develop its Coffin Dodgers game.
First announced in August last year, as a iOS and Android title, the team is now hoping to make it for all formats and is seeking to raise £65,000 to make it happen.
It's based in Sunny Pines Retirement Village where residents find themselves doing battle with a newcomer - The Grim Reaper. Players need to arm themselves with cod liver oil tablets and talc grenades as they jump on mobility scooters to take on death.
Milky Tea explained that they have been working on the concept for the last 18 months and are able to offer investors the chance to turn their grandparents into characters
The company has previously worked with Lloyds TSB, Sony, Unilever and Bose.
It was founded in 2007, but last year, it closed its work-for-hire animation and illustration departments due to "industry and market changes."
However, managing director, Jon Homes has previously said that game titles, including Roller Rally and of course Coffin Dodgers were signs of "big things in the future."