10 July 2014
The if agency creates silly but sales orientated Wacky Warehouse site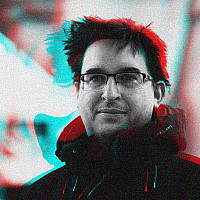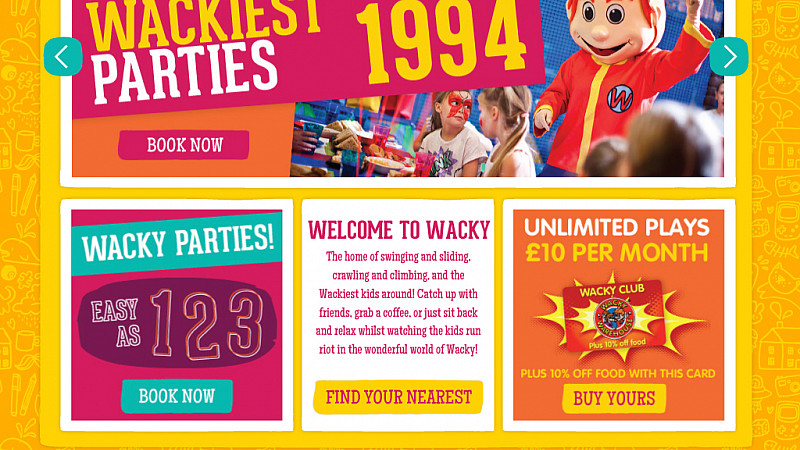 Wacky Warehouse has launched its new website, which has been created by The if agency.
The Manchester firm was originally appointed in April last year to work on brand development for three of its UK sites.
Group account director, Jane Moore, explained that while they wanted to create a "fun and energetic website" it also had to drive overall sales.
"A lot of soft play venues fall into the trap of only talking to children. That is, of course, important but it's mum, dad or carer doing the actual planning, research and organising so a destination's online presence needs to engage with the adult but without losing that essential sense of energy and fun.
"As a result, we've deliberately injected a sense of silliness into the site's tone of voice along with doodle creatives to ensure it reflects the real-life Wacky experience. We've also devised a logical customer journey; so, whether it's a first time visit, you're looking to see what's on or you're planning a party there's a clear journey that can be navigated in as few steps as possible."
The site has been made transactional and offers membership cards for "unlimited monthly visits.
"The new site is now a great reflection of us and what we offer our customers. The key thing for us in 2014 is to really drive our party bookings and it's great that the website is now geared up to do that. It's informative but still has a sense of fun which is central to everything we do," added Carol Rhead at Wacky Warehouse.