17 July 2014
Culture Minister calls for gaming cluster in the North West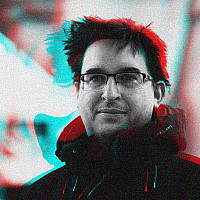 The Culture Minister, Ed Vaizey wants to encourage more gaming firms to base themselves in the North West of England.
He was speaking at the International Festival of Business in Liverpool.
"We're doing a hell a lot to help the video game industry. We've introduced a tax credit for video games, which means we're now one of the most competitive places in the world if you want to invest in video games. That's the big win we've worked very hard to get through," he said.
"[…] we have UKTI doing an amazing job of highlighting the cluster of video game companies in the UK, particularly in the North West, and encouraging them to base themselves here and take advantage of the massive talent pool that exists in this part of the UK."
It follows a paper by the Institute for Public Policy Research which called for more investment in the North's creative industries to "rebalance" the country's economy.
Vaizey admitted that Liverpool and Manchester had important roles to play.
"I think it's a very important point to make that Liverpool and Manchester sitting side-by-side is a cluster of two very powerful cities."
The Festival of Business runs for 50 days and this week it has focused on the creative sector.