04 June 2014
Uber app for Sheffield Doc/Fest participants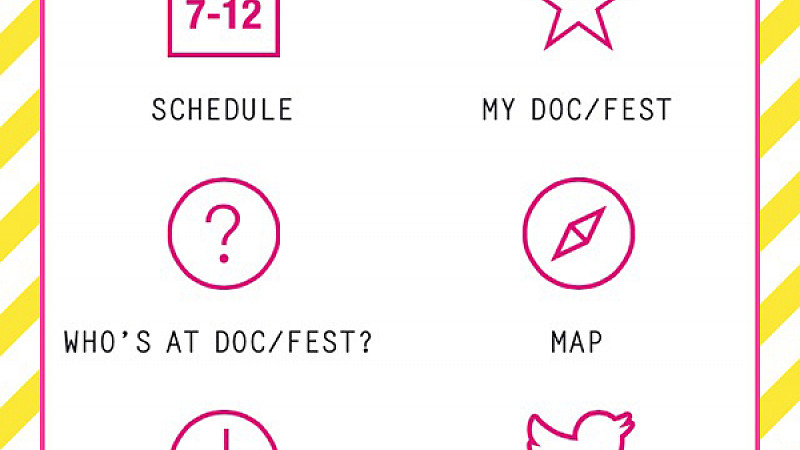 Sheffield integrated creative agency Über has been appointed to design Sheffield Doc/Fest's first mobile application for this year's event.
The app, which is available across all Apple and Android devices, will allow guests and delegates to download a digital guide to the festival, including information on key speakers, events, and venues.
Users will also be able to customise their own personal schedule, and receive push notifications with the latest updates from the festival as and when they happen, via the app.
Now in its twenty-first year, Sheffield Doc/Fest, is one of the top three documentary festivals in the world and is widely regarded as one of the most important events in the global film industry calendar.
Head of digital at Über, Nic Jones, said: "We are very excited to work with Sheffield Doc/Fest on this project. We are confident that both our knowledge of the film and entertainment industry, and our expertise in digital design and development will enhance the Sheffield Doc/Fest experience for thousands of attendees from across the globe later this year."
Sheffield Doc/Fest Festival Director, Heather Croall, said: "Last year saw a record number of delegates and speakers in attendance at Sheffield Doc/Fest. We are very pleased to be able to offer our global community of film-makers and documentary industry insiders the opportunity to navigate the festival from their phones and tablet devices as part of our 2014 offering."
Über has more than ten years of experience in digital design and development to the project, having previously worked with clients and brands including the British Film Institute (BFI), The Hobbit franchise, Alien trilogy, Warner Brothers Entertainment, and BAFTA.