03 June 2014
Taylors of Harrogate among trio of new clients for Engage Interactive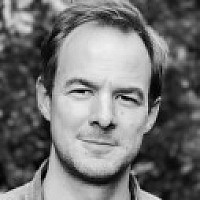 Engage Interactive has been appointed by three new clients, one month after announcing a record turnover of over £1.2m.
The Leeds digital agency has won social media accounts for Taylors of Harrogate, Beefeater Grill and tea brand Bubbleology.
Taylors Coffee asked Engage to create a digital visual experience that replicated the look and feel of its new national TV campaign. The finished #WelcometoCoffee microsite brings together all social media channels in one hub.
Dom Mernock
Engage will work with celebrity Vernon Kay to deliver Beefeater Grill's second 'Boss of Beef' campaign, celebrating the company's 40th anniversary. The agency will create a series of bespoke Facebook games and competitions throughout the summer to engage and grow the British brand's social fan base.
Bubbleology London Tea has commissioned the agency to manage its day-to-day social media channels, including Facebook, Twitter and Instagram, along with creating and overseeing its full digital marketing strategy.
Dom Mernock, head of digital marketing at Engage, said: "To be winning social media accounts for brands of this calibre and creating forward-thinking, creative campaigns like these is something we're really proud of."