30 June 2014
Sheffield's WANdisco acquires data specialist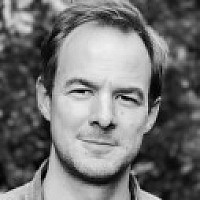 Sheffield-based WANdisco has acquired San Francisco data specialist OhmData for $2.1m.
WANdisco, which has dual headquarters in Silicon Valley and Sheffield, will pay for OhmData through the issue of 274,477 new shares, equivalent to 1.1%.
Co-founded by Alex Newman and Ryan Rawson, OhmData develops solutions based on HBase, an open-source database capable of storing large quantities of data. It's used in Facebook and Bloomberg messaging.
David Richards, chief executive officer of WANdisco commented: "We have again demonstrated that WANdisco can attract the top talent in the industry. Alex and Ryan come to us having worked as core technologists at some of the biggest names in the industry such as Google, Cloudera and Amazon.
"HBase is a critical component of the Hadoop stack and customers have told us that they need it to be continuously available. We are delighted to have added the OhmData team to our renowned Hadoop organization."
WANdisco, which stands for wide area network distributed computing, has around 200 staff and saw revenues rise 33% to $8.1m in 2013.