11 June 2014
North East's Ignite sets up in Manchester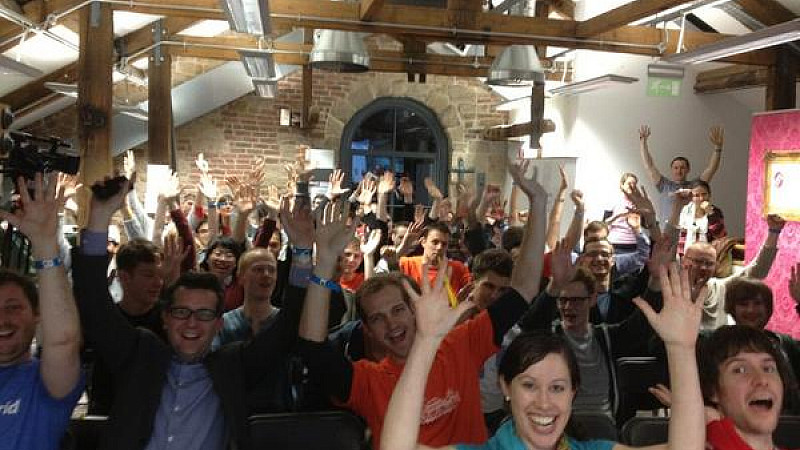 Inside TechHub. Pic: TechHub
Ignite, the North East based digital accelerator programme is setting up in Manchester.
Europe's first £1M programme has supported and mentored businesses via its Newcastle home since 2011, and this year opened the doors on Campus North - a 10,000 sq ft of hot-desking, co-working, offices and venue space for over 150 founders, developers and designers. But its ambitions for growth don't stop there.
Director and cofounder Paul Smith points out, it has quietly also been helping teams and founders in Manchester for some time but will now be setting up a home in the city's northern quarter from this autumn.
Making the announcement, Smith said:
"Ignite will deliver its first accelerator in the city in partnership with UKTI; teams of foreign graduates will relocate to Manchester for the SIRIUS programme to develop and grow their early-stage startups, supported by entrepreneurs, mentors and investors. Teams will be based alongside other founders based at Ignite's office in Techhub, in the city's Northern Quarter.
"What happens beyond that? We're not certain at this point, but there's opportunity for collaboration, and we know several investors are willing to explore further activity. Manchester should be capable of supporting one or more accelerators; if we feel we can deliver high quality programmes and if the community is willing to support our efforts, Ignite could become a permanent resident in the North West.
"For now, we're looking forward to meeting Manchester's entrepreneurs and founders, and learning how best to support the tech community. I'm a former resident of Hulme Street, having once worked in the labyrinth that was the BBC on Oxford Road, so on a personal level I'm looking forward to spending more time in the city."
Anyone interested in applying for the programme can find out more via the website here.