09 June 2014
Manchester United reaches 50 million Facebook fans in record time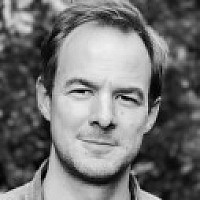 Manchester United has become the fastest sports club in the world to reach 50 million fans on Facebook.
The Old Trafford club reached the milestone in under four years having originally set up the page in July 2010.
United is well ahead of Premier League rivals Chelsea (30.8m fans), Arsenal (25.2m), Liverpool (20.4m) and neighbours Manchester City (13.2m).
But the club still lags some distance behind the top two, Barcelona (66.2m) and Real Madrid (63.7m).
Richard Arnold, Group MD, said: "This is a fantastic achievement and one that the club is extremely proud of. Our millions of passionate fans around the world help to preserve Manchester United's status as a global leader and innovator in its field."
Meanwhile, United have signed a multi-year sponsorship deal with Korean pharmaceutical company Cho-A Pharm to become the club's official pharmaceuticals partner in Korea and Vietnam.
The partnership will see club imagery placed on Cho-A Pharm's range of products, including nutritional and dietary supplements, as well as over-the-counter medicines.