27 June 2014
Love Creative flies off with Virgin Atlantic movie game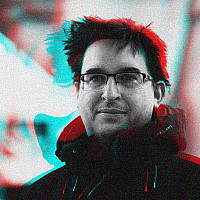 Love has designed an online game to promote Virgin Atlantic's sponsorship of the Edinburgh International Film Festival.
The Manchester agency was briefed to build brand awareness and underline the films offered as part of its in-flight entertainment.
Movies From Above is an interactive quiz, which tests the knowledge of film buffs by asking them to recognise iconic movie scenes - from thousands of feet in the air.
"To bring the idea to life we recreated 12 famous outdoor film scenes but as they would look if watched from high above in the sky. This was achieved using a mixture of satellite imagery, stock shots and some incredible retouching talent. All the clips we selected take place in a location where Virgin Atlantic flies to so we could tell the story of Virgin Atlantic's destinations in a way that engages with this discerning audience," explained executive creative director, Dave Palmer.
Organisers of the Edinburgh Film Festival will be showing short clips of the game before Virgin Atlantic film screenings and it's also promoted through postcards and table and floor vinyls at the Traverse Theatre, where delegates will register.
"It's one of those ideas that when you see it, it's so simple and clever you just know people will love it. And they have. We've seen great engagement with the game being played over 5,000 times in the first week of the Festival and we are promoting it through our own online channels to allow access to the game beyond the festival goers," added Lynne Isted, Virgin Atlantic senior design manager.