18 June 2014
Education and health apps created at The Sharp Project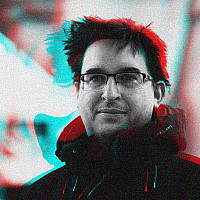 Two tech start-ups, based at The Sharp Project are preparing to take new apps to market.
The first, ParentHub, has been set up by three former secondary school teachers. They're behind a new smart-phone app to put schools at the "hub of the local community."
"We wanted to create something to connect, engage with and mobilise the community better.  The app is designed to reach out to the community via the school and influence it in a positive way," explained co-founder, James Whitaker.
"By having a web portal at the school and the ability for parents and the wider community to download the app, we're creating two-way communication and making the school the hub of the community."
The app will have a translation service in up to 60 languages and it's being developed in partnership with MX Data in Wilmslow. At the moment it's being piloted in 5 local schools and at the start of the school year, they hope to sign up 25 schools, with 100 coming on board within 12 months.
Meanwhile Intelesant is working on a healthcare app, to help families, carers and GPs connect with the elderly and monitor their wellbeing.
The patient is assessed during each visit, with the data shared with their families, social services and GP. The plan is to trial it in Trafford and South Manchester and then roll it out nationally within the next year.
"Our aim is to create something that families trust and doctors take seriously.  It's a tool that can collect information on an elderly person in a structured way and track trends in their physical and mental health so problems can be spotted early," said Jonathan Burr, Intelesant's founder.
"We're creating a mechanism that encourages an integrated multi-agency approach to helping older people while reducing costs by helping prevent hospital stays.  It can help the public, private and voluntary sectors work together, engage with the community and allow the elderly to remain independent."