12 May 2014
SEO specialist Dan Bell joins Don't Panic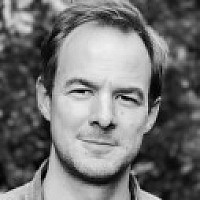 SEO specialist Dan Bell has joined events agency Don't Panic to help grow its Search Awards brand.
Bell leaves Mediacom I-Lab, where he was SEO group head, to take up the position of business development director.
Dan Bell joins Don't Panic
Don't Panic launched the UK Search Awards in 2011, the European Search Awards in 2012 and the US Search Awards in 2013. Bell will work to develop all three as well as explore new territories.
Bell, who has also worked for Gareth Hoyle Ltd and Just Search, said: "Joining Don't Panic is a fantastic opportunity for me to help grow an awards brand that is seen as the equivalent of the Oscars within the digital marketing industry.
"I want to ensure everyone is aware of the value and genuine business benefits winning these awards can bring."
Don't Panic MD Nicky Wake added: "Dan's appointment displays our commitment to ensuring the search awards continue to develop and grow in line with an industry that is now worth billions worldwide. His knowledge and influence within the search world will be invaluable as we expand this hugely successful aspect of our business."