22 May 2014
Leeds Digital Hub searches for tech start ups with support from The Yorkshire Post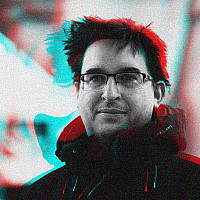 The Yorkshire Post has teamed up with Leeds Metropolitan University to help start-up digital operations "achieve their growth potential."
The Leeds Digital Hub will offer city centre office space, mentoring and training to the companies as well as encouraging collaboration.
Editor Jeremy Clifford
Publicity will be provided through regular features in the Post's business section. The newspaper will also provide media training.
"Leeds has the potential to be a powerhouse for digital start-up businesses and this new initiative will enable those with great ideas to nurture their businesses within a safe business environment," stated Jeremy Clifford, editorial director of The Yorkshire Post and Yorkshire Evening Post.
"We are pleased to be working alongside Leeds Metropolitan University to help entrepreneurs gain a foothold and build their businesses."
It's the latest move by Leeds to grow its digital and creative sector. Redevelopment is already underway to transform the New Dock area into the Northern equivalent of the Silicon Roundabout.
The city also accounted for 5 of the top 10 companies in Prolific North's Top 50 Digital Agencies of 2014.
"Leeds Metropolitan University is delighted to be working in partnership with The Yorkshire Post to support the creation and growth of innovative digital businesses," added Andrew Slade, the University's deputy vice chancellor for research and enterprise.
New Dock
The Hub is now seeking for start-ups, early stage and some established agencies to get involved.
Those interested in getting involved must submit an application before June 9th. Shortlisted applicants will be invited to presented before a selection panel before finding out if they've been successful.