20 May 2014
City tribute could be first of many "immersive" online specials for Trinity Mirror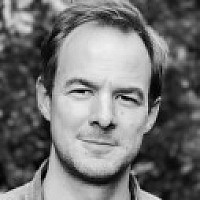 The Manchester Evening News has unveiled a new style of "immersive" digital content to celebrate Manchester City's title-winning season.
Blue Moon Rising is the first example of a new partnership between Trinity Mirror and an Australian-based application called Shorthand, and brings together information about key victories, players, manager Manuel Pellegrini, supporters and a section dedicated to fans' banter.
The tribute took a week to pull together
It was edited by Alison Gow, Trinity's editor of digital innovation, and Paul Gallagher, digital innovations editor, Manchester, and used content from writers Stuart Brennan, Simon Bajkowski, Mike Keegan, Rob Dawson, Paul Handler and Dianne Bourne. The story producer was Andrew Wilcox.
Speaking to Prolific North, Gallagher said that this style of digital consumption was not an attempt to replace the print pull-out supplement, although some of the content had originally been used in the pull-outs the MEN had recently used to mark City's Premiership win.
"It's a chance for people really interested in City to have a really long read on their iPad in the evening," said Gallagher. "It's something that they can bookmark and revisit while they're on the beaches until next season comes around.
"They look great on tablet and work well on mobile and early stats show that the dwell time is much longer than normal."
Gallagher said the Shorthand style of publishing could now be extended to other Trinity titles - one of the publisher's other titles has a tribute currently ready to go - as well as other sections within the newsroom.
"It works well as a long immersive experience for a review of the season, and potentially it could be done for every club, every season," added Gallagher.
"But there are lots of other potential applications for news and other areas of content."