27 May 2014
BLISS opens Amsterdam office as it's "quicker and cheaper than London"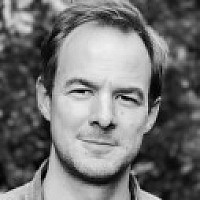 Manchester digital agency BLISS is setting up a new office in Amsterdam that it says will be "quicker and cheaper" than opening in London.
Agency co-founder Nathan Beck is heading up the launch and has already moved to the Dutch capital. It will be the business's first office outside of its Manchester HQ.
Jon Stutfield
CEO Jon Stutfield said: "Manchester will always be our home, but moving to the Netherlands opens up an exciting new pool of creative talent and opportunities - vital if we are to continue to develop exciting digital products for ourselves and our customers.
"Amsterdam made sense as not just the capital but as a global business hub with easy connections into the wider continent and great transport connections to Manchester. It's quicker and cheaper than travelling to London, office space is much better value and the digital landscape in Amsterdam is far less saturated."
BLISS has worked with several European companies including Supponor, Schwarzkopf and Amsterdam-based retailer Ahold.