01 April 2014
Plumbworld says yes to The Market Creative for "no-nonsense" campaign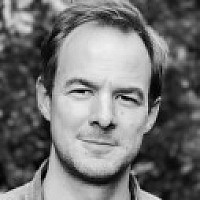 The Market Creative has launched a first marketing campaign for Plumbworld as the online retailer seeks to convey its "no-nonsense approach to business".
The 'We love to say no' campaign reveals the company's new contemporary branding, including new strapline 'Big brands, small prices' and a heart motif.
A 30-second TV advert will run nationally on satellite channels and there will also be a consumer press campaign with ads and inserts across a range of home interest titles.
The Manchester agency, which also works with Simoniz, Bohen and Rest Assured, has also led the redesign of Plumbworld's website.
Account director Caroline Finch-Denham said: "Plumbworld has been around since the '90s and they were very early adopters of e-commerce, but very little has changed in terms of their approach to marketing since they launched in the '90s.
"They're the best kept secret of the online bathroom retail world having never taken a cohesive approach or leveraged TV, so this will certainly be more than a toe in the water for them."
James Hickman, managing director at Plumbworld, added: "We are different to many of our competitors in that we don't spend large amounts of money on anything that isn't absolutely necessary to the quality of a customer's experience with us. This means that we can pass those cost-savings on to our customers.
"We don't have sparkly showrooms, a troop of sales staff or huge marketing budget, and we take a no-nonsense approach to business, so the kind of formulaic campaign that shows people taking bubble baths or cascading showers just wouldn't be a true reflection of what we're about."
'We love to say no' goes live today - watch the advert below: