25 April 2014
MobileMoxie founder joins SAScon line-up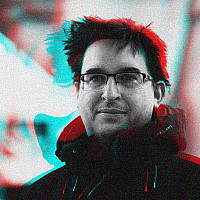 The SAScon conference in Manchester has announced that its second keynote speaker is Cindy Krum, the founder and CEO of mobile marketing consultancy, MobileMoxie.
S
he will be discussing mobile marketing and "big data" on the second day of the search, analytics and social media event.
"I'm going to be talking about how marketers can be smarter in collecting and monetising information from mobile," she explained.
"Big data on mobile devices is very topical at the moment, which is why I thought it would be a good idea to bring the discussion to SAScon. Marketers are becoming more interested in export marketing so I hope that the international angle of my presentation can provide the delegates with a set of fresh and creative ideas."
The conference takes place at the MMU Business School this June. 
"We're pleased to announce Cindy Krum as a keynote speaker. As an active member of the search community, it's great to have her on board at the conference to share her insights on mobile marketing. Her expertise will be invaluable in the wider panel discussion on digital marketing issues and we're looking forward to a passionate conversation on all things mobile and search," added Richard Gregory, managing director of Latitude and a founder of SAScon.
"It's the fifth year of SAScon, and it's bigger than ever. Manchester is fast becoming a hub of digital marketing in the UK, and the conference provides an opportunity to bring together creative minds in the industry."