01 April 2014
Merlin Entertainments signs up MC2 for Blackpool Tower birthday year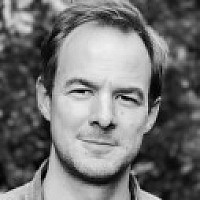 Manchester agency MC2 has been appointed by Merlin Entertainments to work with The Blackpool Tower in its 120th anniversary year.
The agency won a four-way pitch to become the lead PR and digital agency for The Blackpool Tower, which also includes The Blackpool Tower Ballroom, Circus, Eye and The Blackpool Tower Dungeon.
The Blackpool Tower celebrates its 120th birthday
It's been tasked with handling all media relations and social media to coincide with Merlin's seasonal and 120th anniversary activity.
Cassie Forshaw, head of marketing for the Blackpool Cluster at Merlin Entertainments, said: "MC2 showed a clear understanding of both primary and secondary objectives, and the creativity they brought to the table really stood out for us. The team had great chemistry with both each other, and the team here, which is exactly what we were looking for."
Claire Tennant, managing director of MC2, added: "We're incredibly excited and honoured to be working with Merlin and The Blackpool Tower in this important year.
"We've developed creative and hard-hitting campaigns for each of the key attractions which will ensure the anniversary is both successful and memorable."
MC2 also works with Krispy Kreme UK, Boost Juice Bars, Allied London and Deloitte.