28 April 2014
Management buyout of The White Room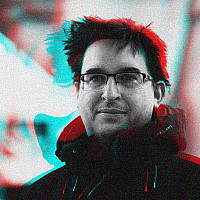 The White Room has confirmed that it's being bought out by its management.
The agency merged with Mediasmiths International in 2012 and today, Andy Lovatt, the original founder of the company has said that he intends to buy it back, with a focus on digital.
Based in Manchester, but with a "strong presence in London", Lovatt added that the new management team, would have a "clear vision of where media technology training is heading in the digital era."
"Training and Knowledge Management are being transformed by new technologies and learning practices," he stated. 
"Training is a key component for any successful business, but getting the right training to the right people to make an impact for the business has always been challenging. But now, with the rapid development of digital technologies, effective and tailored training can be deployed to enhance operational performance, customer services and deliver measurable business improvement."
The MBO will see Andrew Brearley move into the role of managing director and Stuart Almond joins as operations director.
"We have developed a range of products and services that are highly applicable to customers both within and external to the broadcast media market. We will, of course, continue to work closely with Mediasmiths, not just here in the UK but in the Nordics and Asia Pac as well," said Kevin O'Meara, commercial director for The White Room.