04 April 2014
BetVictor launches online video channel ahead of the Grand National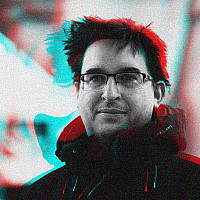 Skylab has completed a major project for BetVictor to create an online video channel ahead of the Grand National horse race.
BVTV will use Skylab's MediaTank video platform to host online video tips and betting advice, as well as featuring the television ads, fronted by comedian and actor Paul Kaye.
"BV TV is already producing firm results with increased site visits alongside strong social media integration," stated Michael Carlton, CEO BetVictor.
"In the future we are aiming to stream live events, allowing customers to watch and bet from the video page."
It becomes the latest betting firm to use video to promote products, with Leeds-based William Hill (another Skylab client) setting up an in-house television service in 2009, to air throughout its stores. Betfred in Warrington followed suit, with an operation based out of the SIS studios at MediaCityUK, including a deal to air BT Sport in-store.
BVTV has set up a separate Grand National channel to allow fans to hear from the experts, while they place a bet.
"We've been working together on the BetVictor TV concept for the last 18 months. The project is the perfect combination of Skylab's digital strategy with the MediaTank video platform," explained Skylab's managing Director, Nigel Collier.
"This is just the beginning of a journey to explore the full potential of online video within the gaming industry. The Grand National presents a great opportunity to launch BVTV and it's great to be working a client who is open to our unashamedly commercial blend of digital innovation."