10 March 2014
York developers launch digital conference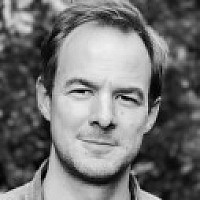 Two entrepreneurs have teamed up to launch DotYork, the first major digital conference in the city.
"A digital conference for curious minds", DotYork will host a day of inspiration at City Screen York on May 1.
It's the brainchild of developers Jonic Linley and Rick Chadwick and is being supported by web hosting company Bytemark Hosting. Early bird tickets for the event have already sold out.
Chadwick said: "York is well known for its history, but it's not exactly known for its digital industry. We set up DotYork to try to change that. The conference is just the start of what we have planned."
A full list of speakers can be found here.
Linley added: "Hand-picked for their relevance to the day's theme, attendees will be enjoying the company of some of the best speakers in the industry. We're extremely grateful to these wonderful people for donating their time and experience, and we know everyone is in safe hands with them."