04 March 2014
Sales and profits up at MoneySupermarket as investment "pays off nicely"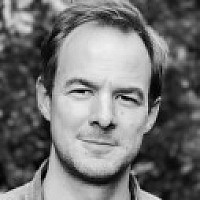 MoneySupermarket.com has reported a 10% growth in revenue with profits soaring by over a third in its preliminary results for the 12 months to 31 December 2013.
Sales at the Chester-headquartered price comparison website increased to £225.5m while pre-tax profits jumped by 36.5% to £43m.
Chief executive Peter Plumb
Although turnover fell in its money division - the result of the Funding for Lending scheme which has impacted saving revenues - the company reported a strong performance in insurance, travel and home services.
It added that MoneySavingExpert, which it had acquired in September 2012, had enjoyed "very good" trading and contributed £6.1m to Group revenue.
Chief executive Peter Plumb said: "We invested across the business last year and it paid off nicely with higher revenues, profits up 26 per cent, and a dividend that was tripled as we returned over £100m to shareholders.
"We won't stand still - we'll build on our innovation in 2013 by doubling our capital investment for 2014, and bringing market leading services in Travel and Insurance to customers' mobiles and desktops.
"Our goal is to save more people more money in 2014, and we're on course to deliver that."
MoneySupermarket recently launched its "boldest and most epic" ad campaign with hip hop star Snoop Dog.