28 February 2014
Sound City Digital launches in Liverpool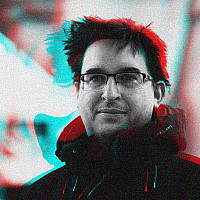 The organisers of Liverpool Sound City are creating a new conference for the digital and games sector.
Sound City Digital will coincide with the International Festival for Business and digital agencies from the Liverpool City Region will be able to exhibit for free.
It'll take place at the Baltic Creative in July and local firms will be able to meet with international buyers, investors, publishers and brands to help them move forward.
"Liverpool is now synonymous with new tech and the digital business environment is having a growing impact and significance on the world stage," explained Sound City CEO David Pichilingi.
"Sound City Digital is an incredible opportunity for digital businesses to show off how amazing they are to some of the biggest companies in the world. There is a burgeoning digital scene in Liverpool and we're looking for around 30 of the best digital businesses in the city to show off what they can do."
As well as the exhibition there will be keynotes from digital experts, workshops and presentations.
"We are looking for as diverse a range of digital offerings as possible from website designers and app developers to film companies and recording studios.  We are proud of our city.  This is our way of showing the best companies we can to the world and putting our city firmly on the international map for this type of thing," continued Pichilingi.