12 February 2014
The Prolific North Top 50 Digital Agencies 2014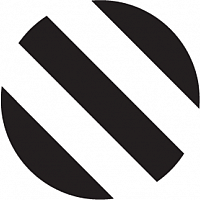 Today we unveil the Prolific North Top 50 Digital Agencies 2014, the definitive listing of the North's largest digital agencies spanning SEO and PPC, web, content, mobile and e-commerce.
The Top 50 Digital Agencies initiative follows on from the publication of our two ground-breaking  rankings published in 2013: the Prolific North Top 50 PR Agencies and the Prolific North Top 50 Integrated Agencies.
Prolific North would like to thank our two co-sponsors of the Top 50 Digital Agencies ranking: the commercial law firm Myers Lister Price and SEO agency Click Consult.
We will be working with Myers Lister Price and Click Consult to arrange a follow-up event to this initiative in June with the 140 or so digital agencies we have contacted during the course of our research.
If you are one of the 140 digital agencies, you will shortly be receiving an invite to this event.
Unlike many agency rankings which rely on agencies submitting selected information about themselves or rankings which only include agencies who pay to be part of the selection process, the Prolific North ranking is wholly independent and is anchored on financial information taken from Companies House, supplemented by additional information from the agencies.
No table or ranking of any sector, particularly those relating to the creative, media and digital sectors, can be 100% guaranteed but we are confident that the ranking we have released today is the most credible and grounded analysis of digital agencies in the North that has ever been published.
There is only one other ranking, a national one, which we believe matches this ranking for quality of research but as that ranking of the top 100 digital agencies also includes the UK's leading plane manufacturer, the digital activities of one of the UK's top four accountants and several multinational integrated agencies, we fervently believe what we have produced is second to none in its accuracy.
Having said that, there are some notable names which are not included in the ranking - but there are valid reasons for their exclusion.
McCann Manchester and Home, the first and third largest agencies respectively in our Top 50 Integrated Agencies ranking, report that digital activity accounts for around a third of their total activities which makes them significant digital players. However, the digital ranking is intended to reflect agencies whose turnover is generated entirely or overwhelmingly from digital activities, so we are not double-counting agencies.
The Leeds digital agency Fusion, part of Principles, was ranked sixth in the Integrated table. Similarly, the Leeds agency Bloom increasingly positions itself as a digital agency but last autumn was keen to be seen as an integrated agency – and as such was included in the Integrated ranking.
One name whose absence may cause some comment is that of Reading Room. However, although the agency was indeed founded in Manchester and retains its registered office in the city, there are currently around 15 staff in the Manchester operation with the head office operations and senior management now moved to London with other more substantial operations in Australia and Singapore.
One agency which is not listed this year because it was only set up in April 2013 - and so has not filed any accounts for our researchers to pore over - is Active Win Media. The agency, run by Warren Jacobs and backed (and majority-owned) by the Done brothers (Betfred et al), is already up to over 40 staff and is a shoo-in for inclusion next year.
Steve Buchanan/iProspect
And the final three agencies not included merit a special mention: iProspect, i-lab and MEC Interaction.
These three agencies, the first owned by Aegis and the latter two by WPP, are actually three of Google's biggest media partners nationally, billing north of £150m online between them.
However, as they were unable to submit balance sheet information or profits, we were reluctantly unable to include them without prejudicing the results of the other 140 digital agencies from whom we requested information. All three of these agencies run their specialist digital operations alongside their mainstream media buying operations in Manchester.
For the record, iProspect in Manchester has a turnover in excess of £70m and employs over 110 staff (more than doubling in one year). MEC Interaction employs  52 (up from 37 in January '13) while the i-lab operations of Mediacom North also account for around a third of the Manchester business, which employs over 160 staff.
Research methodology
Working together with Mustard Research, one of the UK's leading independent research companies, and the financial reporting company fame BVD, we looked at the accounts of over 140 digital agencies which are either based in or have offices in the North, and we also asked the agencies themselves for supplementary financial and related data.
The initial long list was ultimately whittled down to the final 50 in this ranking.
Agencies were not offered the option to be included or not.
Prolific North and Mustard would like to thank all the agencies concerned, whether ultimately included or not, for their time and effort in helping us to compile this unique compilation and we look forward to new agency names joining the ranking next year – as is to be expected given the sector is so dynamic.
In order to secure the full and transparent co-operation of all the participants – not just those where we were able to secure full financial data – we agreed with those agencies filing abbreviated accounts that we would not disclose the financials of any company in the compilation. This allowed these agencies to submit to us accurate information about sales and profits but also enabled them to retain a degree of privacy about their financial affairs.
The algorithm employed by Mustard is weighted on turnover, balance sheet and/or shareholder funds, ptp, growth over the past two years and headcount.  Our information is not assessed over a given calendar year or period but simply reflects each company's latest filed information. This does mean of course that an agency's size and financial performance effectively take precedence over other factors such as expertise or specialisation.
Location and  context
Each of the three Top 50 rankings we have produced has shown a marked contrast in regional locations: the PR ranking was overwhelming dominated by Manchester while the Integrated ranking saw many more Yorkshire agencies among the top 50.
Craig Chalmers, founder of Stickyeyes
The digital ranking sees the top four spots occupied by Yorkshire agencies with several others represented and a handful from Newcastle. Overall however, agencies based in the North West account for around two thirds of the constituent 50.
The strength of Yorkshire agencies has much to do with the region's ongoing and historical strengths in direct response and mail order companies with their focus on ROI and measurement, two of digital's greatest commercial attributes.
The North West in total has a larger number of digital agencies and staff but certainly among the largest agencies, the leading Yorkshire agencies have substantial size and scale.
The four agencies at the top of our ranking have all established offices in London and in addition Epiphany has opened an office in Sydney, twentysix has further offices in New York and Singapore while Summit has operations in Prague and most recently Paris.
We are also pleased that Google is partnering the Top 50 Digital Agencies feature as with our Integrated Agencies ranking and will be working alongside Prolific North and our sponsors to create and deliver the follow-up events to the two rankings.
In the meantime, please read, digest and perhaps even commission some work from these outstanding agencies!
(Update 18/3/14 - Epiphany acquired by Jaywing plc)
(Update 17/2/14 - Latitude's parent Callcredit acquired by GTCR)
(Update 13/2/14  - Digital Next acquires Just Search)

The Prolific North Top 50 Digital Agencies 2014
In association with commercial law firm Myers Lister Price and Click Consult, a digital agency with a focus on search marketing.
Myers Lister Price
Myers Lister Price
#

Company

Ownership

Activity

Head- count in the North

Selection of clients

1

Stickyeyes
Leeds


Independent

Digital marketing

117

Hertz, GlaxoSmithKline (GSK), Hilton, TD Waterhouse, Claire's (Accessories)

2

Epiphany
Leeds


Independent

Digital marketing

130

Sky Betting and Gaming, Tesco F&F, Kempinski, Agent Provocateur, Paul Smith, eBuyer.com

3

Twentysix
Leeds


Part of MSQ Partners

Life online

99

P&G, Wella, Rackspace, TalkTalk, Silentnight, Cartoon Network

4

Summit Media
Willerby, Hull


Independent

Retail digital engagement

108

Argos, BHS, Carpetright, Selfridges, 3, Homebase, Which

5

Code Computerlove
Manchester


Independent

Digital marketing

80

Oxfam, HMV, BBC Childrens, NUS, First TransPennine Express, Brother, Chester Zoo

6

Search Laboratory
Leeds


Independent

Search marketing

145

Mulberry, Barbour, Vistaprint, The Guardian, Debenhams, Volkswagen

7

Lakestar McCann
Manchester


McCanns/ Interpublic

Online marketing

55

Figleaves.com, Halfords, Harley Medical, Parcels2Go, Miller Homes

8

Rippleffect
Liverpool and Manchester


Trinity Mirror

Digital agency

70

Novus Leisure (Late Night London and Tiger Tiger), Footasylum, the International Fund for Agricultural Development (IFAD), Runnymede Trust, Culture24, Visit Essex, Downing and Archives+.

9

Fuse8/delete
Leeds


Independent

Digital agency

74

Manchester City FC, Health Lottery, Red Bull, Alton Towers, Wrigleys, Soreen, Ikea, Specsavers

10

Latitude Digital Marketing
Warrington


Callcredit Information Group

Digital marketing

106

Get the label, Fitness First, Holiday Autos, Rowlands pharmacy, Anglian Home Improvements, Gladstone Brookes.

11

Mediaworks
Newcastle


Independent

Digital agency

75

Eastern Airways, SCS, Vikings, Brantano, Jones, JulesB

12

Axonn Media
Manchester


Independent

Content marketing

69

Conlons & Son, Brookson, Zen Internet, Talk Talk Business, Age Partnership.

13

Amaze
Manchester, Liverpool


St Ives Group

Digital marketing and technology consultancy

160

Lexus, Toyota, Unilever, ASICS.

14

Branded3
Leeds


St Ives Group

Search and digital

50

Virgin Holidays, BMW, Yorkshire Building society, Leeds City Museum, Carcraft, Phones 4U.

15

Click Consult
Wirral


Independent

Digital marketing and search

60

Virgin Balloons, Marlows, Landmark London, Peckforton Castle, Technical Foam Services, Phoenix.

16

Just Search
Macclesfield and Manchester


Get Updated

SEO agency

60

 

17

CSI Media
Crewe


Independent

Website design and devleopment

35

National Geographic, Citreon, Channel 4, Dell, ICE, Go Compare

18

Building Blocks
Manchester


Independent

Digital agency

60

BT, Regus, Macmillan, GE, Butlins, Warner Leisure Hotels.

19

Mando
Liverpool


Independent

Online applications

55

Talk talk, Bentley, United Utilities, Marks and Spencer, Jones Lang LaSalle.

20

Fat Media
Lancaster


Independent

Website designers and developers

62

Warburtons, Gambleaware, HSS Hire, Servisair, Royal Northern College of Music

21

CTI Digital
Manchester


Independent

Digital agency

35

Travelodge, British Land, British Council, NHS

22

Response Tap
Salford


Independent + private equity

Call tracking

55

Nuffield Health, Bristish gas, Aviva, Wickes, Eurocamp, Farleys

23

RE:Systems
Bakewell, Manchester


Independent

Digital communications

33

Stansted Express, EDF, BT London Live, Skanksa, Old school ties

24

Apadmi
Manchester


Independent

Mobile technology and marketing

55

BT, BBC, Aviva, Sky scanner, The Carphone Warehouse, The X Factor

25

New Mind
Liverpool


Independent

e-tourism solutions

32

Love Weston, Isle of Wight, Visit Harrogate, Visit Bergen, Outdoor capital of the UK

26

Fast Web Media
Manchester


Independent

Digital marketing

24

BBC Sport, Fontem Ventures, NEC Group

27

The E-Word
Manchester


Independent

Search marketing

32

Betfred, Bruntwood, Parasol, Manchester Airport, Trolex, Kerching

28

Mediaburst
Manchester


Independent

Mobile marketing

14

 

29

I-Com
Manchester


Independent

Creative digital agency

38

I love to love, The Smile Centre, Carrs solicitors, JMW, Magnus Partnerships, McHale & Co

30

Orange Bus
Newcastle


Independent

Digital agency

32

Teachers pension, Pearson, Phillips, SCS, Trylife, Sage

31

Blueleaf
Cheshire


Independent

Web design and development

24

Red Bull, Graham and Brown, Diners Card

32

Ampersand
Manchester


Independent

Open source ecommerce agency

27

Harvey Nichols, Bensons for Beds, Poundland, SKINS, End Clothing

33

Numiko
Leeds


Independent

Digital agency

27

Design Council, EHRC, CRUK digital roster, Channel 4, Just Giving

34

Online Ventures
Manchester


Independent

Creative marketing agency

26

Tesco, Microsoft, Lipsy, Air Charter Service, Serco, Thomas Cook

35

Clicky Media
Chester


Independent

Digital marketing

30

NHS, Sony, 4 learning, Olympus, IBM, Microsoft

36

Magnetic North
Manchester


Independent

Digital design

25

Manchester City Council, Channel 4, Radioplayer and BBC Radio 2 projects

37

KMP Digitata
Stockport


Independent

E-business applications

20

Sue Ryder, ASDA, Manchester Airport, Nokia, NUS, Teenage Cancer Trust

38

Silverbean
Newcastle


Independent

Inbound marketing agency

30

Lifecraft, Marc B, Austin Reed, Stadium Power, Danone, Lulu Guinness,

39

RO Eye
Manchester


Independent

Performance Marketing Agency

10

Colonial Gifts (iFlorist and iHampers), Express Trainers

40

Cube 3
Manchester


Independent

Integrated digital marketing agency

26

Inventive Leisure (Revolution bars), Cash Generator, Hotel La Tour, Red Hot World Buffet, ANS Group, Novus Leisure

41

Prodo Digital
Chester


Independent

Digital marketing agency

40

Homeserve, New York Times and Boots

42

Enjoy Digital
Leeds


Independent

Digital agency

24

Park Leisure, Bradley Street, Leeds City College, Leeds College of Art, Northumbria University's, JLA

43

Return on Digital
Manchester


Independent

Digital marketing agency

25

WD40, Assos, Izzywotnot & ClinK Hostels

44

Webtise
Wirral


Independent

Website designers and developers

25

Peggy Porschen, Oddbins, 37 South, Tactus, Vintage Styler, NCF furnishings

45

Headland
Leeds


Independent

Web design solutions and e-marketing

 

Santander, Alton Towers, The Law Society, Snowdome, Axa, Smartaid

46

Carpe Diem
Warrington


Independent

Creative digital design agency

Autotrader, New Balance, Ossur, GSK internal, Asics, Transform Cosmetic Group

47

Livelink
Manchester


Independent

Digital agency

24

Manchester United, Warburtons, Weber Shandwick

48

HMA Digital Marketing
Barnsley


Independent

Website design

20

Management School Gateway, the Centre of Assistive Technologies and Connected Healthcare, Magnesium Elektron, St Paul's Developments PLC and Echo Barrier

49

Hit Search
Liverpool


Independent

Digital marketing agency

 16

NHS, Sherunsheruns, National Railway Museum, Knowsley Safari Park, ALFA, V&A, Blossom.

50

Mosquito Digital
Manchester


Independent

Digital agency 

 

Cambridge University Press, British Nutrition Foundation, Frontier Agriculture, Living Streets, LF Beauty