25 February 2014
magneticNorth site to bring together rare American Air Museum collection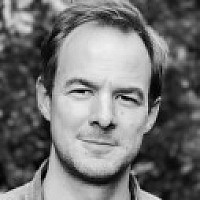 Digital design company magneticNorth has been appointed to create a new online archive for the American Air Museum, part of Imperial War Museum Duxford.
The website will create the first digital record of the memories and stories of American Air Forces personnel who served their country in England, from the Second World War to contemporary times.
It will also record the memories of the British people who have met and befriended the men and women of the American Air Forces.
Major Jesse Davis of the 78th Fighter Group with a local Duxford girl. Image: IWM Roger Freeman Collection.
The site is largely based around the Roger Freeman Collection, a compilation of approximately 15,000 prints and slides assembled by aviation historian Roger Freeman. Many have previously been unavailable to the public.
The first phase of the website will launch in the summer.
Jenny Cousins, project leader for the American Air Museum, said: "We appointed magneticNorth because they immediately understood our aspirations to create an innovative online, interactive archive and had the experience and technical know-how to deliver them.
"In their pitch, they demonstrated how they would build a website which will bring together historical material from the UK and the USA to serve the needs of our visitors."
Adam Todd, magneticNorth's creative director, added: "The end result will be a place where enthusiasts, educational groups and others with an interest in this important anniversary period can create the definitive archive of the US Army Air Forces in Britain during the Second World War - an archive that can then be explored and enjoyed by people of all ages and nationalities for years to come."