21 February 2014
Blue Logic acquires Coolpink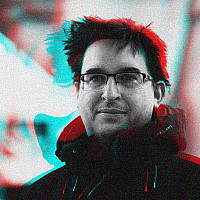 Blue Logic Digital has acquired the brand and assets of fellow Leeds agency, Coolpink.
Coolpink ceased trading on January 6th. Its client list included Asda, Smeg, Weber and Warner, but it wasn't able to recover from long-term client, DFS moving its marketing in-house.
Administrators told Prolific North today that there was a lot of interest in the agency and within days of being appointed, there were already 20 interested parties.
Coolpink was listed in Prolific North's Top 50 integrated agencies and had recently appointed a new commercial director, and it was the brand, goodwill and its intellectual property which garnered the most interest.
Blue Logic Digital rebranded earlier this month from Blue Logic Hosted Services LLP. Its parent company, Blue Logic was funded in 2007 as an IT support and network solutions firm, it now employs 55 staff across its offices in Leeds and Hull.
It reported an increased turnover of £4.58m, with plans to increase staff numbers by 30%.
There was no official comment from Blue Logic Digital LLP at the time of publication, but it's describing itself as a "full service digital marketing agency" working in web design, through to SEO, commerce, social media and mobile apps.