23 January 2014
theEword wins SEO and PPC brief for insurance brands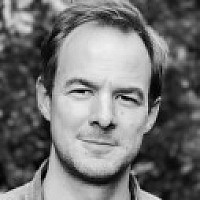 theEword has been appointed by sports insurance specialist The JRW Group to manage SEO and PPC activity on four of the company's key brands.
The Trafford Park-based agency won the accounts for Golf Care, Insure4Sport and The Golfers Club – previously handled by Lakestar McCann – following a competitive eight-week pitch process.
Dan Nolan from theEword
The content-driven SEO campaign will aim to increase organic traffic to the group's family of websites, while the pay-per-click strategy will focus on driving new business and reducing the company's customer acquisition costs.
Additionally, theEword will provide SEO and PPC support for Cycleplan, the group's newest insurance brand.
Colin Whitehead, commercial director of The JRW Group, said: "Throughout the pitch process we were impressed by theEword's desire, knowledge and professionalism. It was really important that we felt we could get on and work with their teams. They expressed their innovative ideas – and assessment of our digital development needs – in a very clear manner."
Daniel Nolan, managing director of theEword, added: "It was a competitive pitch against some tough opposition, so we're delighted that The JRW Group felt that our strategy was a good fit for its suite of brands. Our team is looking forward to implementing the campaign and continuing to establish a productive relationship with the company."
theEword has recently picked up other briefs from Manchester Printers, Sage Exchange and Genting Alderney.