23 January 2014
North West Fund for Digital & Creative to target bigger companies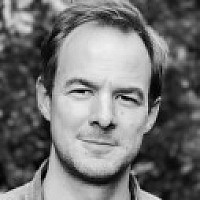 The North West Fund for Digital & Creative is to target larger companies in 2014 as it looks to spend the £8million it still has left to invest.
Part of the £155m North West Fund initiative provided jointly by the European Regional Development Fund and the European Investment Bank, the fund was allocated £15m to invest at the outset and has so far invested in 25 digital and creative companies in the region.
In order to fulfil its targets the fund must invest in a further 15 by the end of 2015, and AXM Venture Capital's David Smith, who oversees the fund, said that while it would continue to work with smaller companies, it now had the capacity to handle much larger investments too.
David Smith
He said: "Although we don't want to stop investing in smaller companies, we're now trying to tweak our strategy in order to facilitate some larger investments, in the £500,000 to £1million category.
"I think we feel we are under-represented in the larger category, and we now have more financial capacity to support larger businesses.
"One of the main aims of the fund is job creation, and larger businesses are naturally better geared towards creating jobs faster. If you double the size of a two-man business you'll only create two jobs, but if you double the size of a 40-man business you'll create 40. So we're looking at making a handful of those larger investments in 2014."
Among the businesses to benefit from the fund so far are mobile technology start-up Branded Reality, online publishing and events company GovToday, Nomad Games and online ticketing platform Fatsoma.
Smith admitted there had been a "trivial" number of failures among the invested companies, but added: "What's really been heartening to see is the good progress being made across the portfolio.
"We stay closely in touch with all the companies - it's a very hands-on process. We attend all board meetings and have regular interaction with the companies. We're genuinely a fundamental part of the companies we invest in."
He added that the fund was not looking to specialise in any particular area of the digital and creative sector - "if you close down any part of the sector you may miss out on a very good company as a result" - and said that the normal turnaround period from application to investment was two to three months.
As to what makes a suitable company for investment, he said: "The more advanced the better in terms of the concept, so it helps for instance if a company has had traction with customers.
"But what I would say is that if you have a good quality and well-researched proposition, you have a very good chance of being considered."