14 January 2014
Johnston Press appoints Boston Globe's Jeff Moriarty to lead digital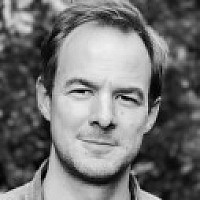 Johnston Press has appointed a US-based newspaper executive as its new chief digital and product officer.
Jeff Moriarty is currently vice-president of digital products for the Boston Globe and general manager of Boston.com, which has received considerable attention for the quality of its digital output.
Jeff Moriarty
Moriarty replaces Henry Faure Walker, previously digital and business development director, who is joining rival publisher Newsquest in April as chief executive.
CEO Ashley Highfield said: "Jeff is an outstanding candidate and the knowledge, experience, insight and innovation that he will bring to Johnston Press will help us forge ahead with our ambitious growth plans.
"Our digital revenues have grown by 60pc and in many parts of the UK they now account for 2pc of our overall advertising revenues. Jeff's exceptional track record will ensure our growth continues and I very much look forward to welcoming him aboard."
A journalist by background, Moriarty begun his career as a founding editor of a weekly newspaper and was involved at an early stage with the digital strategy of the New York Times, building an industry-leading Manhattan real estate site and vertical sites in autos and jobs.
He was also involved with Winetoday.com and Golfdigest.com before joining About.com and then The Boston Globe in 2010.
Last year the Globe won two awards from the Online News Association for its coverage of the Boston Marathon bombings.