14 January 2014
BBC not to blame for problems facing local newspapers, says Harding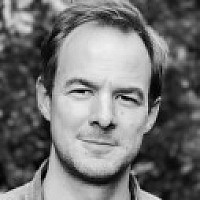 BBC News director James Harding has hit back at criticism of the corporation's role in the decline of the local newspaper industry, insisting the problems "are not the BBC's fault".
Delivering the WT Stead lecture at the British Library in what was his first public speech since joining the BBC last year, the former Times editor said it was the BBC's "obligation" as a public service broadcaster to report local news.
The BBC's James Harding
He instead blamed the difficulties in the industry on websites such as Google, Facebook and Amazon.
He said: "The BBC must, if it is to be a public service broadcaster, deliver on its obligation in local news. I say this because there is what I consider to be a mistaken view that the BBC should rein in its local news coverage for fear of aggravating the economic woes facing local newspapers.
"We have a direct interest in the health of local newspapers and regional newsrooms. We thrive thanks to vibrant public debate and courtesy of the stories and ideas unearthed by our colleagues in rival news organisations. But, let me be clear, the problems facing the local newspaper industry are not the BBC's fault.
"The classified advertising market has moved online, but the local newspaper industry's problems lie with the likes of Google, Facebook, Amazon, Gumtree, Ebay and a long, long tail of others."
At the Society of Editors' Conference in November, Home Secretary Theresa May had pinpointed the BBC as a major factor in the difficulties face by her local paper, the Maidenhead Advertiser.
But Harding added: "I am acutely concerned by the pressures facing the local newspaper industry and we at the BBC will do anything to help. But the BBC's primary responsibility must be to serve licence fee payers – and they want and are entitled to the best possible local news services we can deliver."