14 January 2014
12 potential buyers as Coolpink liquidation is confirmed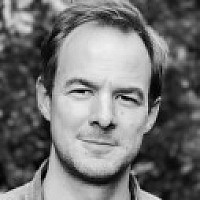 The company appointed as liquidators for Coolpink has told Prolific North that 12 parties have so far registered their interest in the Leeds digital agency.
Last week we reported that the agency had suddenly stopped trading after long-term client DFS took its marketing in-house.
Following a creditors' meeting in Leeds city centre yesterday, Geoffrey Martin & Co has officially been appointed liquidators and it confirmed that Coolpink had indeed gone into liquidation.
John Twizell and James Sleight are handling the case for Geoffrey Martin.
Twizell said: "The assets of the business are currently being marketed and the media coverage of the pending liquidation has attracted quite a lot of interest. As of yesterday, 12 parties had registered interest."
Twizell added that Coolpink's intangible assets - such as its brand, goodwill and intellectual property - was attracting the most attention.
Having been taken offline last week, Coolpink's website was again live today.