20 December 2013
Umpf unveils first ever social media league table of British sport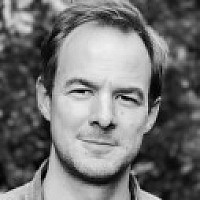 Leeds-based Umpf has partnered with William Hill to produce the first ever social media league table of all 148 British professional football, rugby and cricket teams.
The Sport Social Media Index, which took four months to compile, includes teams from all four main football leagues and the SPL, rugby league's Super League and union's Premiership, as well as cricket teams from both County Championship divisions.
The top 20
Each team was awarded a score based on the performance of its official club social media channel between August 1 and September 30, and took into account all the main channels as well as blog activity. Engagement levels, community growth and quality of content were all factors.
Four judges then marked each team and the combined total was averaged to give a score. Finally, 'Red Card' penalties of 2.5% were accrued for poor social media practice.
Spurs top the league, but there are top 10 places for Manchester United, Leeds Rhinos, Liverpool and Manchester City. The full league table can be seen here.
Amy Byard, social media account manager at Umpf, said: "Spurs are worthy and clear winners of the first ever Sport Social Media Index, scoring consistently highly in judges' comments and in the algorithm.
"The club understands clearly the importance of tailoring their content platform-by-platform to fit each of their social channels.
"They have strong video content, great archive imagery, they use Q&A sessions with the players well, and their unique, behind-the-scenes footage was another highlight – it's no surprise that this content receives very high engagement as it taps into fans' curiosities."
Michael Sheehan, social media customer experience manager at William Hill, added: "Tottenham deserved to be crowned this year's winners as they have truly mastered the art of engaging with their fans on multiple platforms. Their content is fresh, engaging and resonates well with their supporters.
"Leeds Rhinos were another notable winner in their respective category as they have also demonstrated a clear understanding of social media. Their use of clever hashtags and stunning imagery has shown the importance of social media for educating and engaging with fans and potential supporters alike."