20 December 2013
Morrisons begins roll-out of online grocery website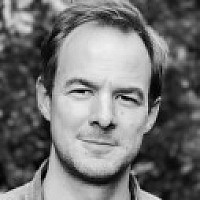 Morrisons has launched its online grocery website early to a much broader area than originally planned.
The Bradford-based retailer had planned to launch in January but it has gone live today.
Delivery is initially restricted to customers in Warwickshire, Derbyshire, Nottinghamshire, Leicestershire, Staffordshire and the West Midlands, a larger area than planned after successful testing by Morrisons staff.
Warwickshire and West Yorkshire will follow in early 2014,  London and South Yorkshire in mid-2014 and customers in the North West will be able to access the service by the end of next year.
With a strong emphasis on its 'Market Street' proposition, the site lets users browse products and add them to a shopping basket.
Customers can also choose the type and thickness of its meat cut and recommends products based on budget and how it will be cooked.
It also offers a "refund and replace" guarantee on 513 of its fresh products, meaning that if customers are not "100 per cent happy" they can get a refund and a voucher for the same amount to spend on their next online shop.
Dalton Philips, chief executive of Morrisons, said: "This fresh food offer will be the closest thing on the internet to being in a store and selecting food yourself. Customers do have concerns about buying fresh food online and today we believe we've come up with the answer."
Morrisons is a late entrant to food e-commerce and will hope its new offering will help it recover some recently lost ground - like-for-like sales were down 2.4% in the three months to November, the seventh straight quarter of declines. Market share also fell 0.3% to 11.6% in the 12 weeks to December 8.
Last month it hired former eBay marketing director Amanda Metcalfe to head up digital marketing.