13 December 2013
Firesprite launched out of Sony Liverpool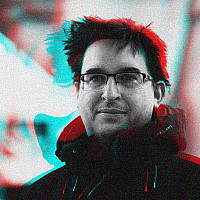 Firesprite has emerged from the ashes of Sony Liverpool and has already completed its first work for the PlayStation 4.
While not the first developer to come out of the famous studios, it is with some justification being seen as "rebirth" of Psygnosis.
Led by Graeme Ankers, the team of 20 creatives, programmers and managers have between them more than 80 years experience in the industry and have worked on every iteration of Sony's Playstation systems. 15 of them are ex-SCE Studio Liverpool.
Their first project, for the PlayStation 4, is a pre-loaded title on the new games machine, called The PlayRoom, it was developed in collaboration with Sony Japan.
"[It] came about organically, but we all had a shared vision," Ankers told IGN.
The Playroom
"The founding team met up socially after Studio Liverpool and we talked about all the things we had achieved over the years, the platform launches, the variety of games, going back to [the] Psygnosis days and through to F1 and WipEout. We knew we wanted to carry on making great games."
Liverpool gained a worldwide reputation for its games franchises, initially through Psygnosis, which was formed in the 80s and then as SCE Studio Liverpool following its takeover by Sony. The 100 strong team developed titles including WipEout, F1 and Motorstorm.
However, in 2012, Sony announced that the studios would close down.
Since then there've been a number of start-ups, including Lucid, set up by former Bizarre Creations team; Sawfly from ex Sony Liverpool team and now Firesprite.
Alongside Ankers are art director, Lee Carus and technical director Chris Roberts.
New titles are now being developed, although further details haven't yet been released.