17 December 2013
Apadmi's GuardianWitness app recognised as one of 2013's top innovations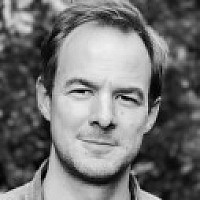 The GuardianWitness mobile application, developed by Manchester-based app developer Apadmi, has been twice recognised for its digital innovation.
The app received the award for 'Innovation of the Year' from the British Journalism Awards in London and was listed as one of the 'Top 10 Digital Innovations' of 2013 by Campaign Live.
Apadmi's Nick Black
The GuardianWitness app was commissioned by the Guardian News and Media (GNM) in January and provides a way for people to contribute to live news stories, take part in exclusive competitions and assignments and submit ideas for stories and features from their mobile device.
Apadmi sales director, Nick Black, said: "It was essential that the GuardianWitness app made it as easy as possible for users to upload their photos and videos. We tested the app using many different Android devices and user scenarios to ensure that it would deliver the best possible user experience.
"It's fantastic to see that the app has been recognised as a leader in digital innovation twice this month, less than 12 months after it was first launched."
The app, available on Android and iOS, has had 10s of thousands of downloads across the world.
Apadmi, which has 55 staff, also works with the likes of the BBC, the X Factor and Skyscanner.