28 November 2013
Rod Hyde joins KMP Digitata board following North West Fund investment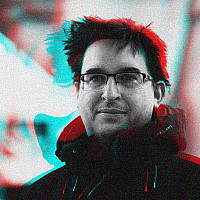 KMP Digitata has received more than half a million pounds in investment from the North West Fund, to commercialise its pre-book airport parking system.
As part of the deal, a number of non-executive directors have joined the Stockport agency's board, including former Hasgrove boss, Rod Hyde who becomes non-executive chairman; Andrew Cornish, the ex Manchester Airports Group managing director; and Darren Payne, who previously headed up parking at Gatwick Airport.
AeroParker was first released in 2000 and the latest iteration offers airports a "Virtual Terminal" which enables cross-selling of other services, including lounges, as well as options to fast-track through security.
The system currently operates in 5 UK airports and white label products used by Monarch, Premier Inn and BMI Baby.
The £515k funding will be used by KMP to increase its marketing and customer acquisition plans, with an aim to grow its sales, development and support team in the North West.
"This investment represents a step change for KMP. We are thrilled to secure the finance which will drive significant growth for KMP. Moreover the AeroParker product will create further opportunities to sell our specialist digital marketing services and expertise to airports in Europe and the US," said Jon Keefe CEO and co-founder of KMP Digitata.