12 November 2013
Outcider chooses Play for product redesign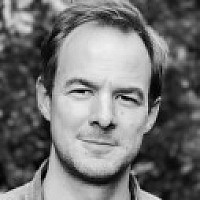 Outcider, the Manchester-based media intelligence company, is working with Play to design and develop its core suite of digital products and services.
A number of Outcider clients are already using its beta system - a cloud-based application that turns large quantities of media information into actionable intelligence - which has been developed by Play over the last four months.
Director David Mapple said: "The team at Play impressed us from the start with their complete focus on our business objectives - rather than talking up the endless possibilities of technology. They worked with us to develop our operating model and customer experience, and it's that which has led the product development strategy.
"They've succeeded in turning a complex business process, and a challenging technical problem, into something incredibly simple to use. This system is going to be the core of our business moving forward."
Design and innovation agency Play describes itself as specialising in the "rapid development of disruptive new digital products and services". Clients include the BBC, Best Western, Dunlop and Ahold.
Dom Rodwell, Play's managing director, said: "We're lucky to spend our time working on some really interesting, breakthrough products, and this project is no different. The team at Outcider articulated a vision of something genuinely new and interesting. We're delighted to be helping them turn that into reality."
Adam Walker, Play's head of service design, added: "This is the kind of business challenge our methodology is perfectly designed to crack. We validate thinking by making new things and testing them with real people - not writing endless strategy. This reduces risk and enables us to move incredibly quickly. In this case the result has been a working product delivered in record time."
Set up in 2011, MediaCityUK-based Play now has a team of eight staff headed by former JWT creative director Rodwell.