25 November 2013
Manchester Airports Group appoints Tony Wood as head of digital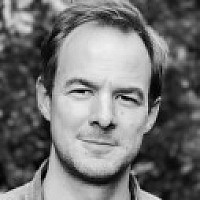 Manchester Airports Group has named Tony Wood as its new group head of digital and e-commerce.
Wood, a well-known figure on the North West digital scene, joins just 10 months after moving to Boohoo.com as head of site optimisation.
He's previously held senior roles with the likes of Eden Luxury Group, JD Williams and McCann Erickson.
He said: "I'm really excited about joining MAG at this time as they're growing the business.
"I think there are lots of areas we can improve to build our digital presence. There's already an audience of millions using the airports, accessing our digital touchpoints but we can and must undertake a multi-channel approach to drive customer relevance and increase competitive advantage.
MAG group marketing director Jeff Howarth
"Our e-commerce and digital channels will be a main focus as we look to grow our online revenues over the next few years. We have a good product and a range of offers on retail, flights, lounges, fast track and a variety of car parking products, which are key areas of our business."
MAG group marketing director Jeff Howarth added: "We're delighted that we've got someone of Tony's calibre on board to help us push ahead with our digital strategy.
"We've got four very different geographical areas in which our airports operate in the UK (the North, the Midlands, the South West and now London with Stansted) and we felt that with his significant e-commerce experience, gained at businesses such as JD Williams, Tony could make a very sizeable contribution to MAG's digital ambitions.
"With 42 million passengers travelling through our airports each year and four consumer-facing websites our digital offering needs to be market-leading. Tony will be working hard to realise this ambition."