17 October 2013
RetroFuzz acquires Eskimo Creative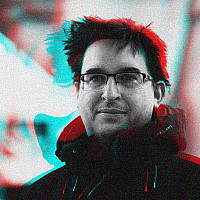 RetroFuzz has announced this afternoon that it has acquired fellow Manchester agency, Eskimo Creative.
"We've admired Eskimo's work from afar for a number of years, so we're delighted to announce this acquisition" said Matthew Kendall, co-founder of RetroFuzz in a statement.
"The combining of Eskimo's design and brand expertise with RetroFuzz's specialism in web and digital innovation was a clear indicator to us of a great and positive partnership waiting to happen. We're excited about the possibilities this acquisition opens up and what the future holds for us."
Eskimo's clients include Adidas, Arts Council England, Bench and Bruntwood, while RetroFuzz has built up a reputation as the digital agency of choice for the music industry.
"The Eskimo philosophy has always been one of strategic collaboration," added Mark Janson, founder of Eskimo Creative.
"Seeking out productive partnerships that allow us to create well-crafted, considered and effective design solutions is what we love doing. From our very early discussions it was clear we share the same principal values, so we are humbled and grateful to now be in a position to pursue this opportunity."
Janson will now become creative managing director at RetroFuzz , working alongside co-directors Kendall and Jonathan McNamara. The combined agency will support existing Eskimo clients and will be seeking to offer a wider range of services.
Kendall added that over the next year RetroFuzz would be venturing into a "period of strategic expansion", this will see it build on its fashion, lifestyle and digital foundations with "new, innovative projects" which are already in the pipeline.