15 October 2013
Motionlab hires ex-Moshen staff and sets up app division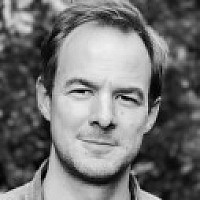 Digital agency Motionlab has launched a specialist app development division after the recruitment of five members of staff from now defunct app agency Moshen.
Motionlab CEO Simon Iredale recently approached the team after Lancaster-based Moshen fell into administration.
(l-r) Qin Wang, John Thompson, Danielle Heyworth and Alan I'Anson
The new division, Motionlab Interactive, will comprise Alam I'Anson as head of apps, Danielle Heyworth as lead android developer, Qin Wang as technical developer and John Thompson as head of mobile design.
Karen Robinson will join up with the team later this week as test manager.
Thompson said: "It's an exciting opportunity to be a founding member of Motionlab Interactive. We've got some great things planned that I can't wait to unleash on the various app stores!"
Moshen's clients had included the Premier League, Manchester City and Facebook. Its chief executive, Graham Baines, was subsequently suspended after apparent "financial irregularities" were uncovered.