31 October 2013
CTI Digital says social selling reaps rewards for The Protein Works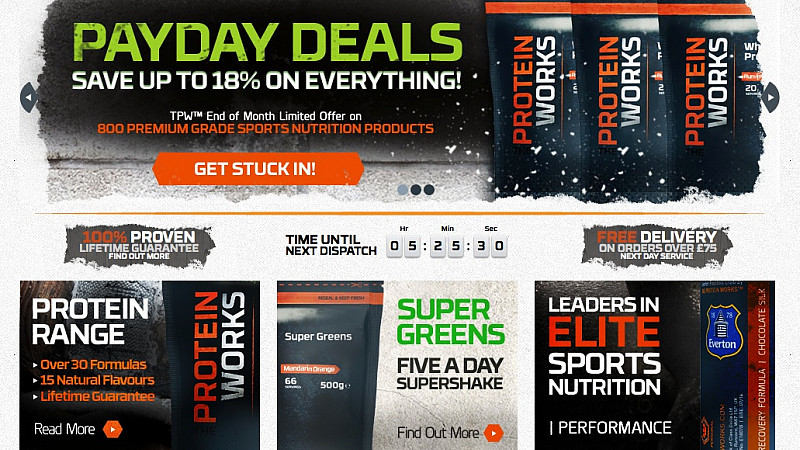 The Protein Works, which has recently had its site redesigned by CTI Digital is claiming increased sales of 130% and a 30% rise in new business.
It believes that the huge increases are down to the integration of social commerce features in the new website.
"The website has enabled us to expand rapidly. We spent a lot of time on the small stuff, like the intricate layout of the product page, to ensure a vast amount of information is available but without cluttering the page. The end result is really sticky content for the user who, in this sector, has a thirst for knowledge," said Mark Coxhead, co-founder of The Protein Works.
A hybrid of Magento and Drupal, the site went live in July and the ecommerce features are integrated with social elements including online community, The Locker Room and an incentivised referral programme. According to CTI Digital, the average site visit time is now more than 5 minutes, with a customer conversion rate "exceeding business projections by 67%."
"Social commerce is a powerful marketing tool that more companies are discovering. It is a cost-effective way to grow content, improve SEO and drive conversation on social media," explained Nick Rhind, CTI Digital CEO.
"CTI needed to bring all of their technical expertise and creative thoughts to the project to make it a success. This was no 'off the shelf' package, which makes the fact it has exceeded the client's expectations all the more satisfying.