23 October 2013
Applications open for Collider13 startup programme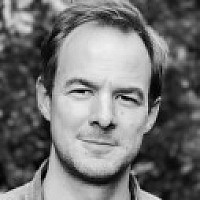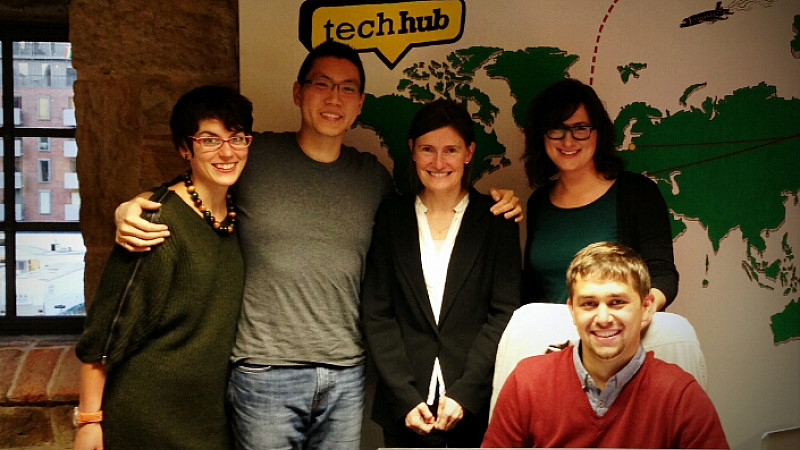 North West digital companies can secure money, mentors and access to markets by applying to join Collider13, Manchester's only B2B startup accelerator programme.
The initiative - organised by Pembridge Partnership and Creative England and supported by the Government's Regional Growth Fund - aims to partner startups with established brands to demonstrate how the digital technology of new businesses can solve problems faced by established brands.
Collider founder Rose Lewis (second from right) with Moment.Us staff at Collider12
Leading brands partnering with Collider13 include Bauer Media, BBC Worldwide, CBS Outdoor, Unilever and William Hill.
The Collider13 programme provides start-ups with £100,000 funding in a mix of loan and equity, mentoring for a year, access to brands, access to office space and technology testing facilities and a focus on companies in the North West of England.
Interested startups can attend an event at TechHub in Manchester on Thursday, October 31. The application process is open here and startups have until Thursday, November 7, to register.
Rose Lewis, founder and director of Collider, said: "The 2012 programme surpassed our expectation and we secured follow-on investment in three startups, drawing in new investors as well. The formula of brands working with startups was immensely powerful for both parties.
"We're expecting to deepen and broaden the investor, brand and adviser relationships we had with Collider12 into Collider13 – the format works well and the niche is focused and well defined."
Collider12 resulted in seven companies gaining commercial deals, four companies raising follow-on funding, and the creation of 39 jobs.