03 September 2013
ODEON launches new website with Amaze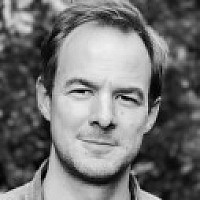 Amaze has unveiled a new website for ODEON, Europe's largest cinema group.
The Manchester digital agency worked in partnership with German agency Krankikom to redesign and build the site from scratch.
Key features include a simpler design, improved user experience, enhanced booking functionality and a new 'buzz' rating option, allowing users to share their opinions about upcoming films.
Amaze CEO Natalie Gross
The site is also fully compatible with mobile devices.
Natalie Gross, CEO of Amaze, said: "We wanted to help build a site that would break out of the current industry mould and really reflect the unique ODEON cinema experience.
"In embarking on this journey towards a single brand experience, we've spent time redeveloping all aspects of the site in partnership with ODEON – covering everything from detailed research of emotive design across digital innovators to the impressive development and build with Krankikom.
"We are delighted to have worked with the ODEON team to develop this solution and are proud of the rich, engaging interface that the team has produced."
ODEON has 117 cinemas in the UK and 237 sites across Europe.
Andy Edge, commercial director, added: "We are delighted to launch the brand new ODEON websites, and are extremely pleased with the new easy to use design.
"We wanted to create a platform which replicated the immersive experience of visiting an ODEON cinema, and we think that the improved functionality and enhanced features and interactivity of the new website deliver just that."
Amaze, which was sold earlier this year for £15.3m, recently launched a new website for Pizza Hut.