30 August 2013
Let pies be the guide as Fabric takes you on a virtual tour of Wigan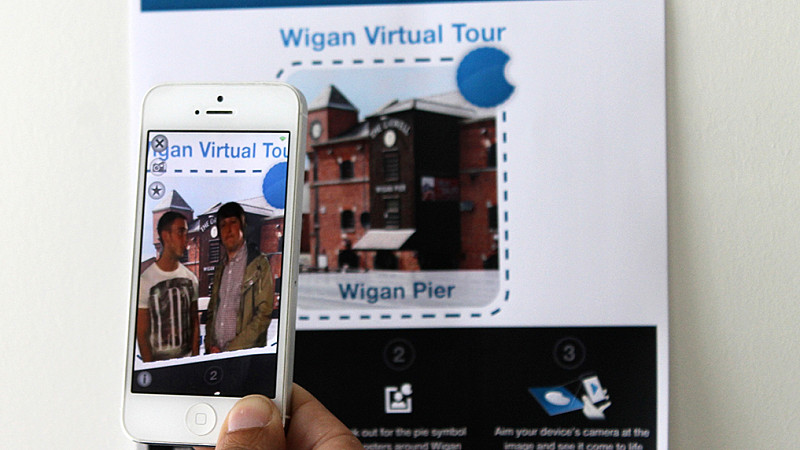 A new App has been released to help tourists take a virtual video tour of Wigan.
Created by Fabric, which was also behind iWiganese - an App which promotes the unique local dialect - all you have to do is point your smartphone at pie logos around the area and you'll be able to watch a video about the attraction.
"We thought this was a natural progression for iWiganese. We were astonished at the interest in the original app which has had more than 40,000 downloads from all over the world," said director, Ajay Kapadia.
"We added a quiz a few months ago to make the app more interactive and using Augmented Reality takes the interaction to a new level."
The digital agency worked with Big Features in Wigan and the videos feature Ian Schofield, together with Jon Cooper, who wrote the scripts, recorded the videos and picked locations for the trigger images.
The videos talk about the birthplace of Northern Soul, the DW Stadium, the Uncle Joe's Mintball Factory and the college where The Verve met.
Fortunately, Kapadia added that the videos are also available on iWiganese.com, should you be unfortunate enough not to be holidaying in Lancashire this year.
Fabric are in talks with other towns and cities to see if the concept can role out beyond Lancashire.