19 August 2013
Chamber apps help Crosby Associates grow mobile division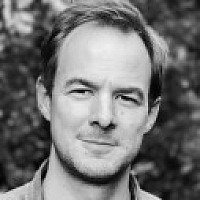 Merseyside digital publishing company Crosby Associates has announced strong growth for its mobile division after a series of new contract wins.
The division has grown by 50% over the last 12 months with five new staff brought in so far this year, taking it up to 20 in total. It has plans to create more jobs over the coming months.
Crosby's app for the Liverpool Chamber of Commerce
Particular growth has come from the professional services and leisure and hospitality sectors, with Crosby completing briefs for over 60 firms of accountants and clients including the Ramada Plaza Hotel in Southport and Southport Air Show.
It's also become a leading provider of apps to membership organisations, with 14 chambers of commerce across the UK now using its mobile app, including the Liverpool and London chambers.
Lee Carroll, managing director, said: "We launched our mobile app division in 2010 after recognising that it had the potential to be a huge emerging market. Since then we have designed and published more than 100 apps across a wide range of sectors, from accountancy and law firms to retail, hospitality and leisure.
"Our most recent app has been designed for Williams BMW car dealership with a full range of interactive searching, servicing and financing facilities, as well as innovative features such as a mileage calculator and parking reminder. On the back of this we have now been commissioned by the prestigious BMW Park Lane dealership to design a similar app."
The company has recently opened a base in London.
He added: "Joining the Liverpool Embassy in London has also been an important part of our strategy to win more business in the south of England. We are delighted to say that it is paying dividends, helping us to win the brief from the London Chamber of Commerce, a real achievement for a Liverpool-based firm."