01 July 2013
Wirral Council defends filming ban on blogger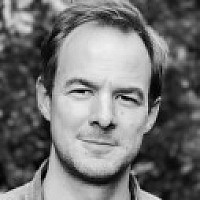 A Wirral blogger has been banned from filming a public council meeting - despite the government recently publishing a guide which explicitly states it should be allowed.
John Brace provides extensive coverage of the council's meetings on his blog but was told to stop recording a session of the planning committee on Thursday. He tweeted: "I was barred from filming Wirral Council's Planning Committee tonight, usual excuses H&S [health and safety], data protection, both bogus."
Only last month, local government secretary Eric Pickles issued a guide which underlined the right of journalists and citizens to film council meetings.
Blogger John Brace
The guide even specifically rubbished a previous filming ban by Wirral Council on the grounds of health and safety, with the Health and Safety Executive labelling it "a convenient excuse".
But Cllr Bernie Mooney, the Planning Committee's chair, defended the ban.
She told the Liverpool Post: "I get filmed at meetings regularly and have no problem with it. But I think the planning committee is different to other council meetings – it's the only one in which members of the public regularly have to make presentations to the committee.
"I felt as chair that they may not want this uploaded to YouTube and the internet. I know Mr Brace said if the public do not want to be filmed he would turn the camera off, and I know Mr Brace and that he would do that.
"But I do not know how that would be policed for someone else who is filming, so until we have a formal protocol that protects the public and council we decided to stop filming at the committee.
"As councillors, we have to be prepared to be filmed, but the public do not. The planning committee remains open and transparent because it remains open to the public to attend."