05 July 2013
Inflight gaming takes off following IFE Services deal with GUE Tech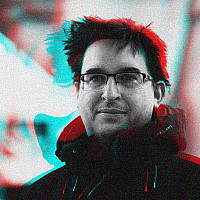 A wider range of computer games will be available on flights following a deal between Cheshire-based in-flight entertainment specialist, IFE Services and GUE Tech.
GUE Tech in Miami has built a large portfolio of Playstation, Xbox, Wii, PC, Android and iOS games, which will now be available to airlines to license for the first time.
"When we came across GUE Tech's catalogue of games we were very impressed. We now have access to the highest quality in-flight games on the market and cannot wait to demonstrate them to airlines all over the world. We know their passengers will love playing these fantastic games," said Andy McEwan, CEO of IFE Services in Knutsford.
Each of the games has been tested on the onboard IFE systems, which feature on 43 airlines around the world.
"We're very proud of our in-flight games which we've sourced from highly respected publishers such as Atari, Interplay, Team17 and Anuman," said Max Lingua, CEO of GUE Tech.
"We're very excited to be working closely with IFE Services to bring our games catalogue to airlines that wish to offer their passengers a great gaming experience."
IFE Services is part of the Travel Entertainment Group.