16 July 2013
Chester Zoo enlists True North and Code Computerlove for bugs campaign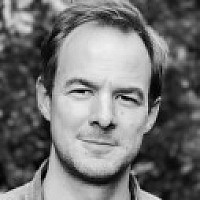 Chester Zoo has launched its summer campaign to promote its new exhibition, with support from both True North and Code Computerlove.
The Mind-boggingly Big BUGS! exhibition, which opened last Saturday and lasts until November, features giant robotic bugs custom-built by a US animation studio.
A TV commercial created by True North is currently being rolled out to launch the exhibition, supported by press, digital and outdoor advertising, as well as on-site environmental graphics, wayfinding and retail point of sale.
Examples of the creative can be seen below:
The agency briefed Simon Henshaw to design a set of illustrations aimed at "creating a sense of scale and wonder".
Sarah Dutton, True North's senior designer, said: "The challenge of this brief was to create an exciting campaign without showing the actual bugs as they were still in production at the time.
"A series of hand drawn, watercolour illustrations were used alongside fun, friendly copywriting, helping to avoid the 'fear factor' and create a sense of wonder and excitement for the family audience."
Code Computerlove took the illustrations and built them into the website, with the bugs' movement triggered by the user's mouse.
For the TV commercial, True North worked with post production house 422, alongside copywriter Dave Forster, with the voice supplied by Coronation Street's Ian Puleston-Davies.