02 July 2013
BBC to host next MoMoMcr event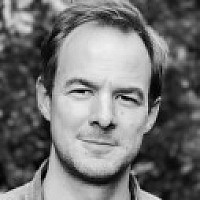 BBC Future Media has been confirmed as the venue for the next 'Mobile Monday Manchester', the networking and knowledge-sharing series for the UK's mobile industry.
The free MediaCityUK event, which will take place on July 15, will give companies in the mobile sector the opportunity to demonstrate their latest products, ideas, technologies and projects.
Garry Partington of MoMoMcr and Apadmi
Previous speakers in the series have included BlackBerry, Nokia, the FT, Apadmi, O2 and Google.
Lucie McLean, executive product manager at BBC Sport, said: "We are delighted to be hosting Mobile Monday and are looking forward to seeing the latest technology from a wide range of companies.
"We're also excited about the opportunity to share some of the latest BBC mobile development work happening at MediaCityUK."
Garry Partington, founder of MoMoMcr and CEO of Apadmi, added: "This is the first time that we have run a demonstration event and we have had a fantastic response, both from companies that want to showcase their products and services as well as people interested in attending."
Online registration for companies who would like to be considered for a demonstration slot is open until July 7, while attendee registration details are here.